When it comes to articles on the Web, there are two distinct types- those written in order to express an idea or opinion, and ones which are used to market a product or business. Article marketing content is an effective advertising tool in the guise of beneficial information. When done correctly, an article used for marketing can help generate more sales.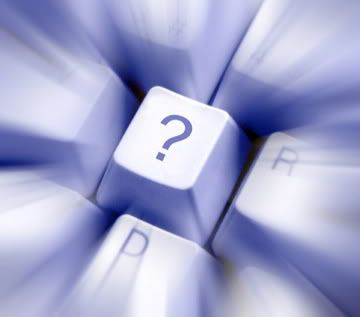 Articles written for marketing purposes require a fine balance of offering reader's valuable information while at the same time leaving them unfulfilled. This can make writing marketing content much more difficult than the average online article.
In order to be successful in article marketing, you need to know what works best for the online audience. An article that rambles on and on, for example, can cause disinterest in readers. They'll check out long before they bother to click on your links in the resource box.
To help you find the right path to victory in the article marketing game, here are a few tips on converting your writing into more sales:
Don't over-word your writing. While wordy prose is excellent for a novel, the same does not apply to online content. Readers have a short attention span and they want to be given as much information as possible in as few words as possible. You want your articles to give just enough information that the reader will have to search for more. Having links at the end of your article will be a fast resource for them.
Be your niche's go-to guy (or gal). You want readers to view you as a valuable resource, someone that knows what they're talking about. This doesn't mean talking down to your readers and coming across as a know-it-all. Present the information in a casual way and back it up with facts and resources. If you can convey confidence through your writing, your readers will be confident in you too.
Give them (white) space. Large blocks of text can be very intimidating to online readers. Most users prefer to skim information rather than take the time to read every word. Creating blank spaces in your writing (white space) will give your article the appearance of being easy to digest. Use bullet lists whenever possible to help consolidate information as well. Lists will help draw the eye of the reader further down your article, right down to your all-important resource box.
Make your resource box a resource. Some authors treat the resource box, or bio box, as a chance to talk about themselves: where they live, how they spend their free time, etc. This is really just a waste of a valuable tool. Instead, the resource box should make readers want to click on your links. Use this area to entice them, offer them a freebie like an e-book or monthly newsletter.
Make your website ready for the job. When you manage to get readers to click on your link, the last thing they want to be sent to is a flimsy-looking website. Have your page designed in such a way that it makes you and your business look professional. Make it easy for conversions once they land on your page. Having a messy or confusing web page can cost you the sale.
Article marketing is a valuable tool to be used when trying to boost sales for your business. Doing it the right way will ensure your success as an article marketer. If in the end you discover that your writing skills leave a lot to be desired, you might consider bringing in the professionals with a writing service. Giving your readers the best possible content can make all the difference in your marketing campaign.